So while I was playing around with this blog thing, I ran across someone that had a link about taking this free Meyer Briggs profile! So with my newly found enlightenment, I figured 'What the Hell' and took the test. It took me about 10 minutes and that was with little children calling my name in the background, which is difficult to tell a toddler and an almost 10 year old, UUUMM I'm super busy figuring out my life and how I'm super awesome. Geeze, kids these days… they act like they need attention and require food and water.
Anyways, I digress, I believe there were about 50 questions and very simple to answer; strongly agree to strongly disagree; standard Likert scale, sorry had to pull out a bit of my college education on ya. It gave me my results immediately; ISTP-A. Basically I'm an assertive hermit crab, just less pinchy and much better skin but little emotions to really care. The personality profile came with a long definition for how fucking fantastic I am and what I'm great at. Of course, this had to tell me what I suck at, aka weaknesses! Way to rain on my parade, MBP!
But in a nut shell, not sure what kind of nut shell as I don't really care for nuts, which apparently makes my life sad, according to my grandmother, as she would denounce me every time I asked for cookies without nuts, I am an enigma! I have a personality that only about 5% of the population has or so MBP says. You're very welcome world, I mean there should be more of me but we are limited. If there were more of me, we would have less political correctness problems, as I'm pretty sure I was born without a filter or that part of the brain that says "Oh wait!!! NO NO NO DON'T SAY THAT…..dammit, you said it".
The MBP also said other people that had the same personality as me. There were some actors that I don't want to compare myself to, cough cough, Tom Cruise, he's crazier than me and not the fun kind of crazy! But there was one person that I was compared to having the same profile, last one that I would have ever thought of… No not Jesus, even though, if the puddle is small enough, I do walk on the water! Clint Eastwood!! I mean, Clint and I are like best friends… I mean, we've lost contact, since back when I was… well ever. But never mind that, basically this said I'm a BADASS like Clint Eastwood.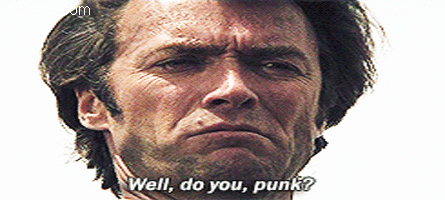 But this introverted things totally makes sense now! I dont like people even though I work with juveniles… Ill leave that for another story (I think). I SERIOUSLY stress the fuck out while at the grocery store! I have a mini panic attack when I have to go unto Walmart! I run around like Im in Guys Grocery Games! 30 Seconds and I still need 4 more times! I leave my husband in the isles while I go get the next 10 items in the next 3 isles. When I return, he exclaims "Oh my god, where did you go?" and Im like "Well, you were strolling and that stresses me out". Sorry, then he just looks at me and shakes his head. Compromises I guess. I stress out around crowds and he understands my weirdness, I think this is love!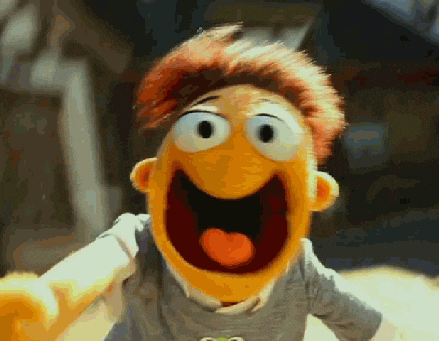 Out of all this, I have to say, that I was really impressed with the Meyers Briggs Profile and it helped explain that I was normal, well, actually, normal with 5% of the people! Take that UNIQUENESS! I just made you my bitch!