The other day I was helping Clark try to change the lawn mower blades and about lost my thumb. I don't mean I misplaced it, like seriously I thought I chopped it off! Good news is, its still attached but I cant bend it while it heals. So I figured I would show you my struggles right now.
I have had so many people say "OMG what happened?" that I started making shit up. Today one of my co-workers laughed at me and asked what I did now? I went into this long story about how my thumb SERIOUSLY pissed me off and I told my thumb where to go! And decided to chop that shit off! Another person that asked me, I told them I was trying this new no thumb thing that's all the fad right now with the young kids!
Anyways, not being able to use both thumbs  sucks right now! Lunch today was especially difficult… maybe I should've thought more about what I brought… But my spicy sausages were so damn delicious!
So not only am I unable to really use my thumb, I have to try to cut my sausage with a damn spoon!!!
I just want to say My Struggle Is REAL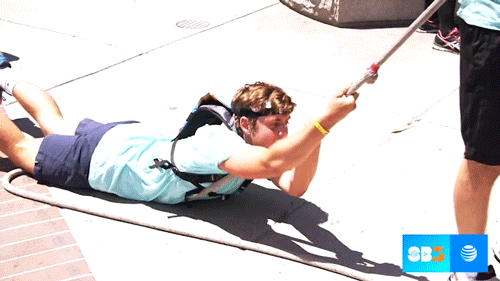 Not to mention trying to type without a damn needed appendage!!